Paid search has always been my second hobby after the web analytics. It is pretty amazing how paid search has evolved over time.
With significant growth in social media, paid search growth has slowed down a bit year over year. According to latest research done by Forrester Research, Inc., more businesses will shift a larger percentage of their budget towards the social media marketing in next three years.
Source: March 2009 US Interactive Marketing Forecast Online Survey by Forrester Research, Inc.
Google being the biggest player in paid search marketing (more than half of their revenue comes from paid search), is ready to accept the challenge.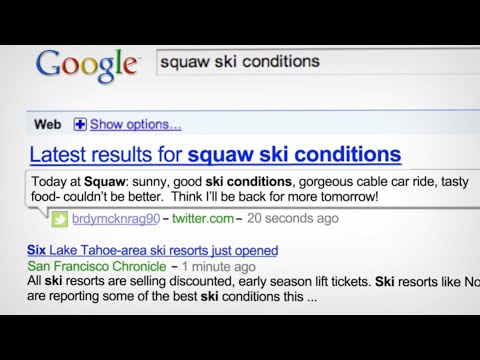 Besides adding live twitter updates (watch the video for details) in organic listings to improve search relevancy, Google is testing a lot of new things on the paid search side.
Here are some of the most useful updates on Google paid search-
Paid Search Site Links
Paid search site links is one of the coolest feature available to advertisers on brand terms only. It looks similar to the organic search sites links.
PPC site links offers more visibility on the sponsored links providing a better search experience for users and a higher brand term CTR for advertisers. The links can be used to display multiple offer pages or different product/service offerings.
This is definitely my highest recommended paid search feature. If you have not activated this feature on your account yet then talk to your search/account manager now.
PPC Image Ads
Google is now displaying product images (product extention) on the SERP sponsored listings for some of its advertisers. Advertisers can display multiple product image ads directly in the search results.
Advertisers will be charged on a cost-per-click (CPC) basis. The CPC will be the same for clicks on any one of the image ads. The ads can be controlled from the Google Merchant Center. These ads are triggered when someone searches for the keywords in your adwords keywords list.
This could definitely improve the click through and it will be interesting to see how this feature could clutter the search listings once its out of beta.
Product Listing Ads
Google recently announced the product listing ads feature. The output of this new feature looks similar to the product extention ads but the key difference is the spend model. PLA is focused on the cost-per-action (CPA) performance model. Advertisers will only pay once a user completes a purchase on their site.
Another key differentiator between the Product Extention ads and the Product Listing ads is there is no need for keywords list or ad copy for the latter. Google's adwords engine automatically pulls the entire inventory from the advertisers Google Merchant Center based on search keyword relevance.
This is a pretty significant step from Google to incorporate the organic search relevancy to paid search.
Hope you enjoyed this post. Email me if you have any questions. Please share your thoughts, insights and comments because it really helps me write more effectively.