Myths exist in almost every industry and web analytics is not free from it. There are several myths in the web analytics industry, and we will debunk them one by one in this post.
#1 Web analytics is accurate – Web analytics is all about direction and insights. It is funny that we are still worried about the accuracy of analytics reports. We can spend days arguing with the marketing and sales managers on why the reports are accurate even though we all know that web analytics can never be accurate. Instead of focusing on this let's start focusing on insights.
All web analytics reports are directional and getting insights is the key to web analytics success. Focus on direction, build trends, and apply statistical significance to the trends to get meaningful takeaways.
#2 Site Visitors delete cookies – It is extremely important to understand the difference between the first and third party. First party cookies are cookies from the host domain i.e. your domain. Top analytics tools (Google Analytics, Omniture, Coremetrics, WebTrends) all install first party cookies in order to measure the repeat visitors. The deletion / block rate for first party cookies is atleast 50% lower than the third party cookies.
Having said that, studies have shown that web analytics software cookie (first or third party) will be deleted no matter what. This is the truth about the tag based web analytics industry, and we have to accept it. This does not mean that we should stop trusting the reports and ignore them. The analytics reports are power packed and actionable because it can provide you insights if you follow the direction. As mentioned above the directional aspect of web analytics is unmatched.
So, stop worrying about cookie deletion rate and focus on the trend.
#3 Users disable Java scripts – A major myth that goes around the market is about the blocking of the java script and thus prevent the execution of analytics tags. Java is an integral part of web and disabling java on the web browser can limit the accessibility to a large number of services on the internet.
Still not convinced? Here is a good study conducted by few developers showing why only 3-5% of the users disable java scripts.
#4 Google Analytics data for search ranking – Google analytics data is not used by Google to evaluate search rankings. Here is a quick video from Matt Cutt's (head of Googles webspam team). In this video, Matt debunks the myth about Google using GA data for SEO or search ranking.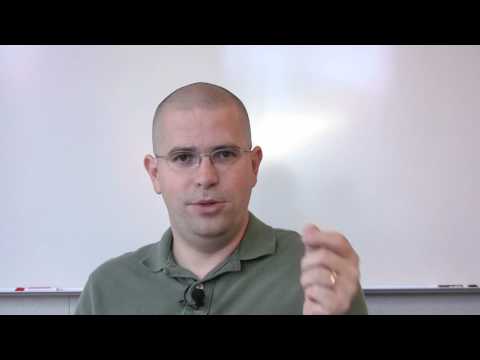 #5 Data addiction = actionable insights – Are you lost in data collection, integrations, and data obsession? If you are a pro analyst then you know that data dump, web integrations, data warehouse are critical issues. Please don't get carried away by data addiction and focus on analytics priorities. Ask yourself "what is the most important and high priority task / project for you in next 5 days/ 5 months.?" Is it business growth insights or painstaking integrations? Is it few key recommendations to your management or never ending analysis?
I agree, analytics integrations can sometimes make your job lot easier but in most cases integrating your CRM and analytics tool is painful. Use excel reports and MS Access for connecting the dots. Leave the integrations for your web developer and business intelligence teams.
#6 Analytics code hampers site performance – I cannot deny that java scripts can increase the web page load time. However, there several options available to minimize the code impact on the site performance.
1. Open a Google webmaster tools account. Google has recently added a cool web performance measurement tool in the webmaster tools. It is the only free tool that measures your site performance relative to other sites on the internet and displays your historical performance in a trend line.
2. Install Yslow and Google page speed Firefox plugins. These plugins can instantly provide you detailed reports on how you can improve your site performance.
3. If you are using Google analytics then switch to asynchronous tracking. Asynchronous tag allows the browser to continue loading the web page while the tag is loaded in the background. This decreases the page load time.
4. For other analytics solutions, limit the use of onclick function to reduce server call connections. Tag only those pages that can provide insightful and actionable data.
#7 Unique visitors are absolutely unique – Your unique visitor reports are not really unique. It varies depending on the time frame you are looking at. You will have different data for hourly/daily/weekly/monthly unique visitor reports because of the way unique visitor is calculated. Using visits report with new and returning visitor segment will provide you more insights that you can ever imagine from unique visitor reports.
#8 Time on page is accurate – The time on page can only be calculated if the web site visitor navigates to another page on the same website. What this means is you will never be able to figure out how much time a web visitor spent on the last page of the website. Stop worrying about the time on page metric and focus on conversion and task completion. A task completion could be clickling the link to the next page, subscribing to RSS feeds, clicking the buy now button or anything that page is motivating the users to do.
#9 Free Analytics = Enterprise Analytics – Investing in paid analytics solution is not a bad decision atall. You might have been motivated by someone on why you should never pay for analytics. The truth is far from accurate. Google Analytics is one of the best free tools out there, but it does not provide enterprise level capabilities that are required for advanced business analytics.
Here are the top 5 reasons why paid enterprise solutions win over free solutions-
1. Support – Paid solutions comes with support hours so you don't have to spend time fixing analytics issues.
2. Custom Metrics – Paid solutions allow you to create custom metrics on the fly. You can create your own task completion and conversion metrics.
3. Multi-dimensional Timeline – Advanced solutions like Omniture Discover and Coremetircs Explore allows you to compare data from more than two time segments. Google Analytics can only provide two dimensional timeline comparison.
4. Analytics integrations – Web integrations become easier with the enterprise analytics provider because of their partnerships with email, crm, live chat and other service providers. Usually they provide integration hours or detailed documentation.
5. Campaign Attribution – Enterprise analytics providers store all the data on the data warehouses. The data can be accessible anytime and both first and last click is captured in most cases (depending on your settings). You can use this data to design a campaign attribution dashboard and allocate funds efficiently.
#10 Dedicated web analyst is not required – Paying $100K to your enterprise web analytics provider and expecting them to provide you all the answer is not going to work. Web analysis is the core of online marketing and without proper analysis and recommendations your business could come to a dead end.
Even though I love enterprise analytics I cannot stress enough that a dedicated analytics team is a must. Intelligent recommendations may be the future of web analytics but without an expert eye to decipher data and implement recommendations you won't get results.
Hiring a web analytics expert is more important than investing in paid analytics tools and services. Period!
Please share your thoughts, insights and comments below.
Here is a list of the related top blog posts on this blog –
Ultimate Web Analytics Training Guide: From Click to Close
Top 5 Coolest Web Analytics iPhone Apps
Copy My Actionable Google Analytics Advanced Segments
Top 3 Worst Web Analytics Metrics & Reports