Have you often wondered what if you could measure the success of your offline marketing materials and campaigns? It is pretty easy to measure the success of online campaigns with analytics and analytics integrations but measuring offline conversion is tough.
Advancements in mobile technology have allowed us to connect the dots between online and offline. Google Goggles image search feature is one such technology where you can search the web without having to type anything. As soon as you take pictures using Google Goggles from your smart phone, Google reads the text on labels and logos using optical character recognition technology and displays results.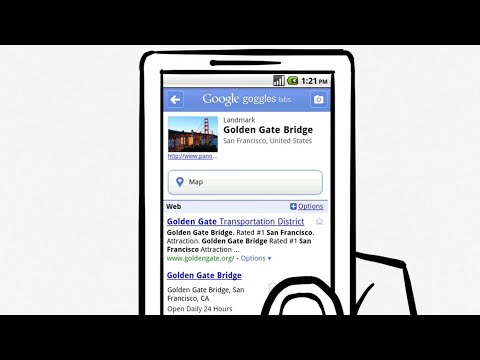 At this point, you might be thinking so what? Don't worry, the fun doesn't end here. This post is about measuring offline campaign success.
We are going to use Google Goggles to successfully measure the conversion from your offline sales/marketing materials, flyers, brochures and posters.
Step #1 Use Google URL builder tool to generate a campaign code for your offline campaign.
Step #2 Go to Qrcode.kaywa.com and paste your campaign code URL in the URL box and generate a QR code image.
QR code is a mobile ready bar code and is readable by camera phones. QR codes are two-dimensional and allows faster decoding due to special formatting.
Step #3 Take a picture of the QR code using Google Goggles or any other QR reader smart phone app. The QR reader will automatically decode the code and redirect you to your website while Google Goggles will read the code and present your link for your website URL. Upon clicking the link you will be directed to your website on the mobile browser.
The UTM codes will be registered on Google Analytics, and you will be able to track the offline conversions in Google Analytics campaigns codes report.
Step #4 Incorporate the QR codes in all of your offline sales and marketing materials.
Hope you enjoyed this post. Please share your thoughts, insights and comments below. Thank you!